Geordie, Sylva, Topaz and Angie are a different breed of dog. At home they are regular pets that love nothing more than to spend time with their families, and to run and play outside. But when duty calls, these these dogs transform into four-legged heroes that form part of an elite pack from the K9 Search and Rescue Association of South Africa (K9SARA-SA).
Started in 1998, this volunteer organisation recognises the immense contribution that dogs make to any search and rescue mission, and is dedicated to the training and deployment of dogs in the event of an emergency. Currently the organisation only has 14 qualified dogs across its two operational units in Johannesburg and Cape Town, but has 11 more being trained to join the team.
Starting out
Becoming a fully operational member of K9SARA-SA doesn't happen overnight. In fact, it takes an average of 2 years of training before the dog and its handler can qualify for the team. And it's a team that not everybody can join.
Even before training starts, dogs and handlers are selected based on certain criteria. Dogs have to be younger than a year old and have to have a massive love for playing. Their bond with the handler is also evaluated, plus their ability to get along with other dogs and people. Dogs that have had any form of bite or hunting training are automatically excluded.
Handlers have it a little tougher. For their first 6 months they attend training sessions, but won't work with their dogs. This time is used by the organisation to teach the handlers, and to see how they fit into the team or if they are serious about joining. Handlers should also be physically fit, between the ages of 18 and 55, be available 24/7 and love the outdoors and being active.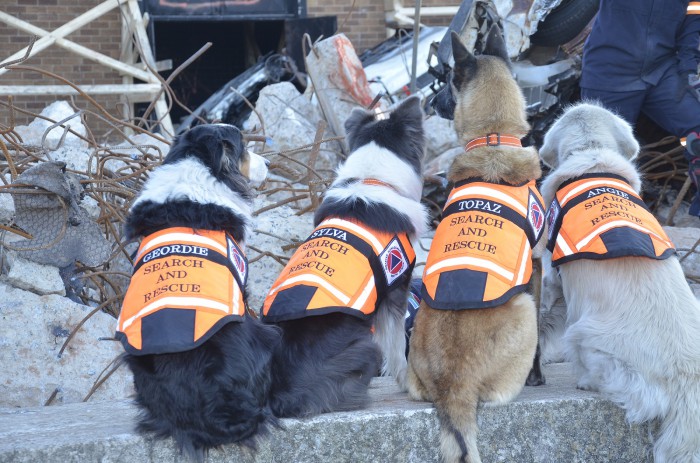 Training days
Dogs and handlers are trained in teams, because much of the training teaches handlers how to read their dog's body language. Most dogs can be trained in about 6 weeks, but handlers can take up to 6 years. This is because they have to develop a special set of skills that involves understanding scent behaviour, search patterns, how to read a map and compass, how to deal with deceased victims and more.
Training is based on the internationally-recognised standards used by the American Rescue Dog Association and it prepares dogs and their handlers in two main fields. First is wilderness training, which teaches teams to search for people missing in the wild or mountainous areas. Should they pass the evaluation, they move on to the second part of the training, which is about locating people in collapsed structures.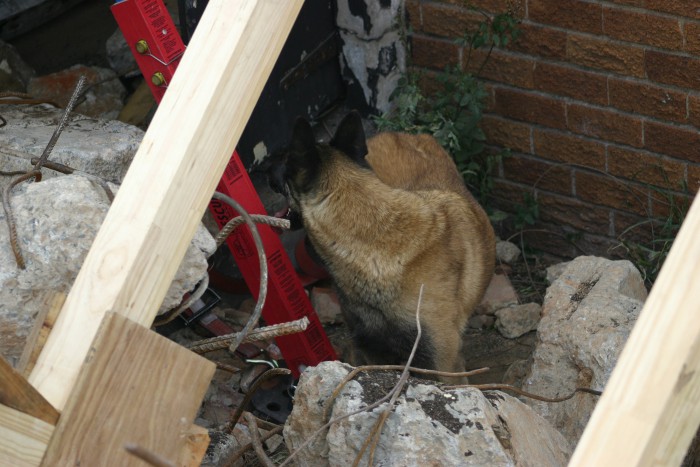 On Duty
When teams hit the field, it is quite clear why dogs are so valuable on search and rescue missions. They cut down massively on the amount of man hours needed to complete a mission. In fact, a team consisting of a dog, its handler and a flanker can do the job of 10 on-foot searchers in about the same amount of time.
Because the K9SARA-SA is a volunteer organisation, most handlers have regular day jobs. Teams, however, are on call 24/7 and will be deployed when they are needed; be it in the middle of the night or during work hours. And while most missions take place locally, search and rescue teams are also on stand-by to help out during international emergencies.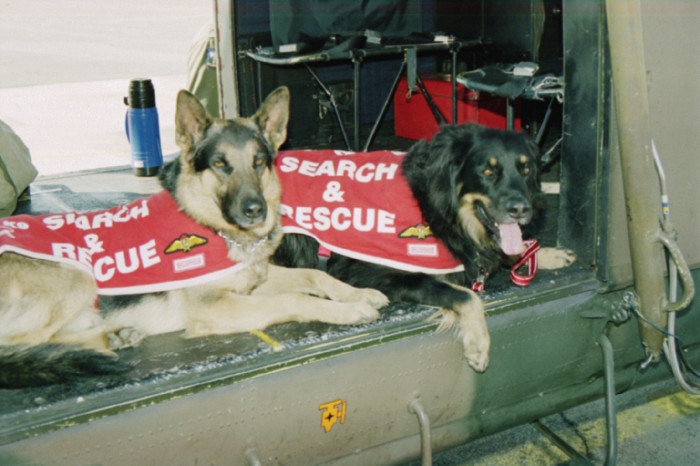 Get involved
If you feel like you and your dog could make the perfect search and rescue team, K9SARA-SA takes on applicants twice a year – January and June. And because the organisation is responsible for all it's own travelling, equipment and training costs, you can also lend a helping hand by donating your time or money.
For more information on K9SARA-SA, head here. Or go here to meet the rescue dogs.