Stray dogs are not exactly headline news. But that wasn't the case when one recently captured the nation's attention, and our hearts, with an incredible story of loyalty and compassion. That dog was Hero, an 8-month old cross-breed Labrador Retriever that cared for his injured friend for three days before being rescued.
The beginning
Before becoming a darling in the news and on social media, Hero was leading a sad existence on the streets of Chatsworth, Durban. With food and shelter always in short supply, life was really tough but made somewhat bearable thanks to his friendship with a fellow stray dog.
However, tragedy struck when Hero's friend was hit by a train on a section of track close to Shallcross station.
A hero is born
The injured dog suffered severe spinal trauma, which rendered her unable to move. Hero sprang into action and tended to his ailing friend by staying by her side to comfort her; only leaving to bring back food and water.
For three full days Hero did everything he could to help his friend and ensure she was as comfortable as possible. It was at this point that the Durban SPCA was alerted to the dogs' situation and, upon their arrival, found Hero faithfully by his friend's side, like a guardian angel.
Even as rescuers moved her to safety, Hero remained nearby, constantly watching over her to ensure she would be fine.
A silver lining
In the end, Hero's friend's injuries proved to be too severe and she was humanely put down to end her suffering. This, however, was not the end for Hero, who became a social media star soon after the incident.
Everything changed for Hero when the Durban SPCA shared his incredible story on their Facebook page, which led to hundreds of requests from people keen to provide him with a home. Ultimately, it was the Connors from Mount Moreland that got to make him part of their family.
Mom, Shiri Connor was so moved by Hero's loyalty and dedication that she dreamt about him after seeing his story on Facebook. The next day she made it her mission to visit the heroic canine and bring him home to her three children.
Now, a healthy and happy 10-month old, Hero is adjusting to his new life with the Connors. Where he once was a little shy of people, he is now thriving and is a devoted family pet with a love for belly rubs. A fitting conclusion to his heroic tale.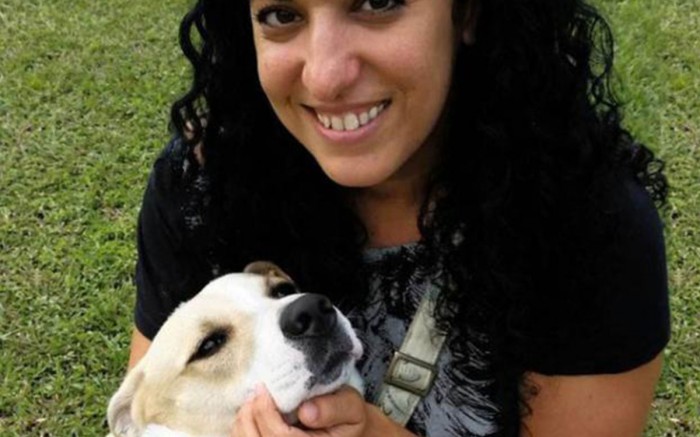 Main image sourced from HEROVIRAL
Secondary image sourced from IOL