FEED YOUR
LEGEND ONLY
THE BEST!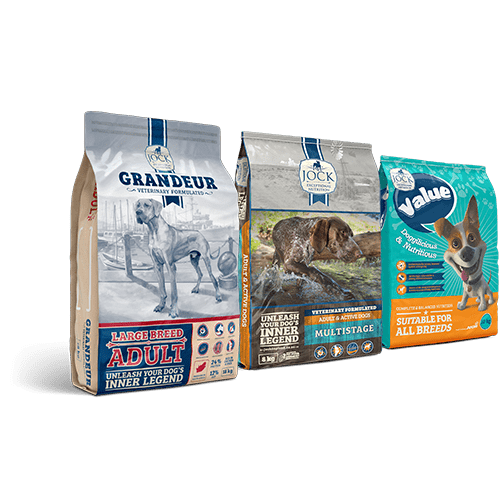 JOCK Dog Food offers complete and balanced nutrition in its simplest form. More than just food for dogs, it's made using a nutritionally superior recipe.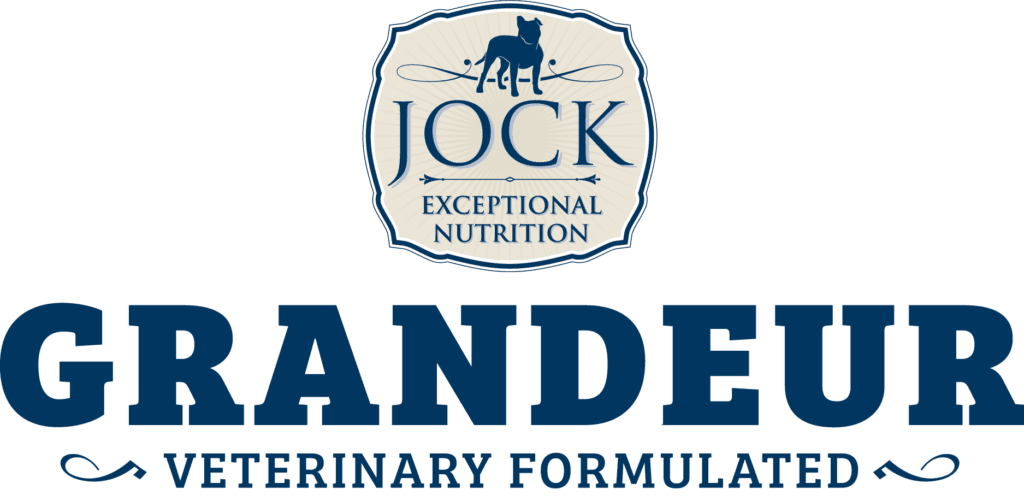 Suitable for large and giant dog breeds
JOCK Grandeur is scientifically formulated to unleash your dog's inner legend. We continually strive to advance your dogs' health and wellbeing and enrich their lives and lifestyles as they have enriched ours. By exclusively using quality ingredients, our veterinarian-researched food is not only delicious but also rich in protein and loaded with
essential minerals and vitamins to meet your dog's daily dietary needs.
Suitable for
adult and active dogs.
JOCK Multistage is formulated to get active dogs'
tails wagging. Using only the finest, carefully selected ingredients, it provides a complete balanced nutritional diet, specifically geared towards the daily health
of dogs with a zest for life.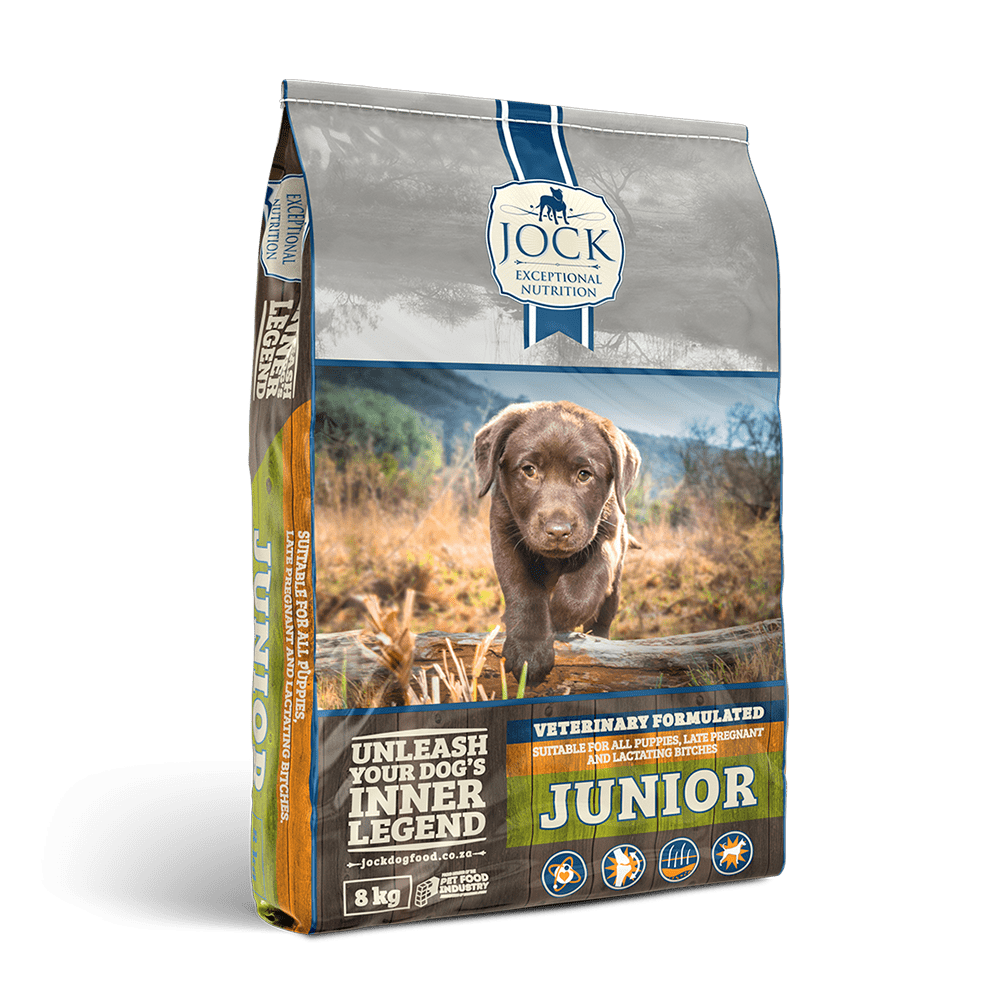 Suitable for all puppies, late pregnant
and lactating bitches.
Just as babies are not miniature adults, puppies are not smaller, younger versions of dogs. The growth and development of a puppy is hard work, and special nutrition is required. Young dogs require a wholesome diet that is balanced and easy to digest and are especially sensitive to the effects of dietary deficiencies, toxins, and poor quality ingredients.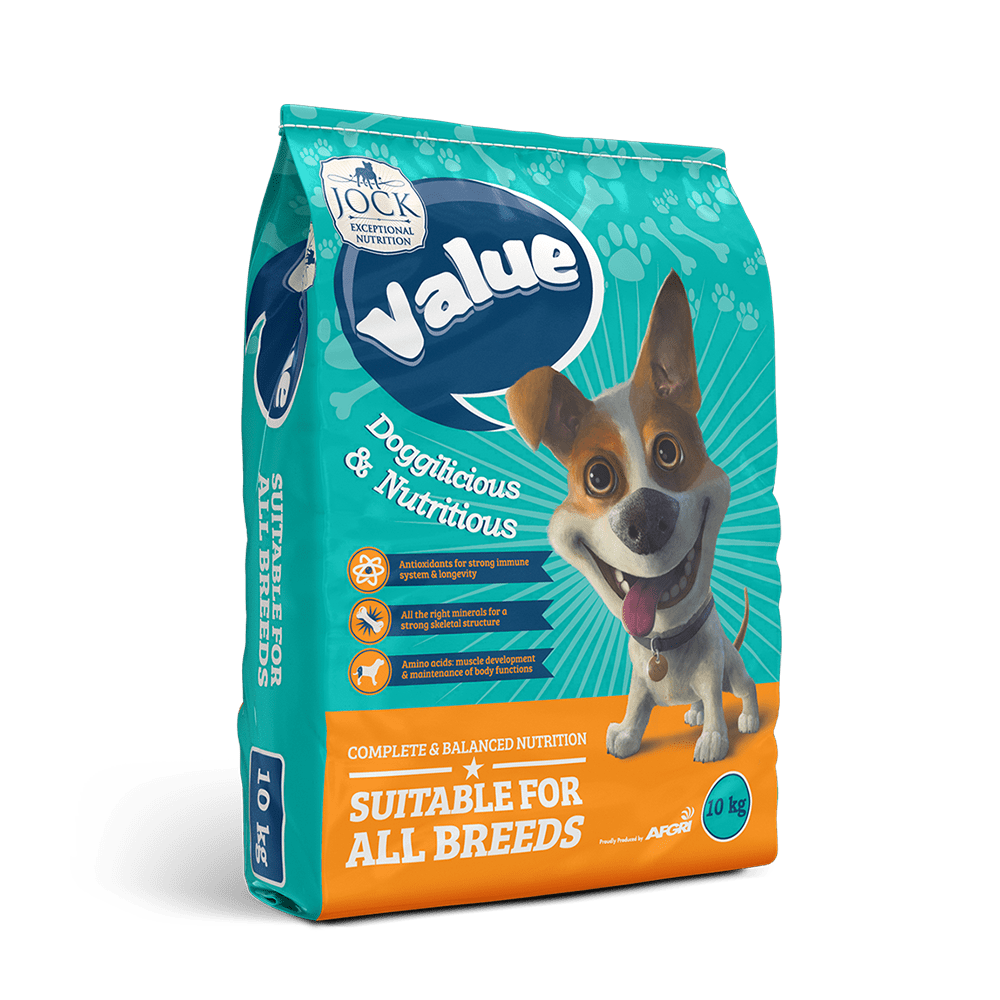 JOCK Value
For All Breeds
Complete and balanced nutrition,
Suitable for all dog breeds.
The role that nutrition plays in keeping your dog healthy is absolutely critical. JOCK Value is specially formulated to completely address these needs and keep your pooch a few steps ahead of the rest.
Treats for all dog breeds.
JOCK Happy Happies dog biscuits are the perfect complement to our scientifically formulated dog food range. These delicious and nutritious treats are ideal for rewarding, teaching and reinforcing good behaviour. Our big and small happies are the perfect size for both small and large dogs, making them a suitable treat for all dog breeds. Available in three truly South African flavours – Boerewors, Braaivleis and Biltong.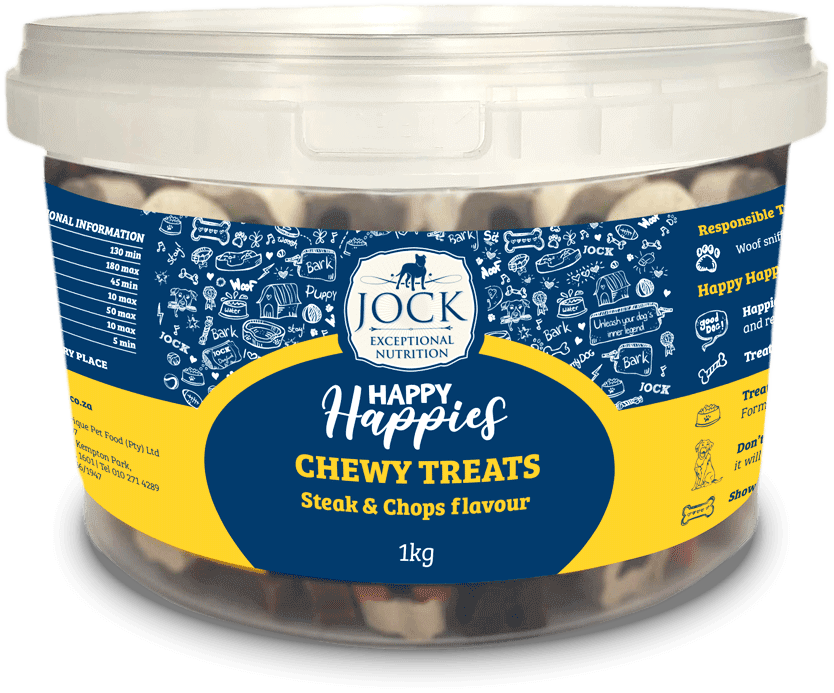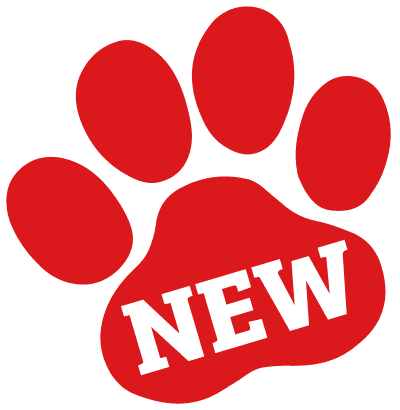 JOCK Happy Happies Chewy Treats
Happy Happies Chewy Treats are the perfect complement to our scientifically formulated dog food range. These irresistible treats are packed with meaty flavours ideal for training or rewarding both big & small dogs. Our chewy treats come in fun shapes & sizes, including JOCK letters and cute paws. Available in Steak & Chops flavour.